– Annual Oneida Health Foundation
Charity Golf Classic –
Join the Oneida Health Foundation for our annual Golf Classic
on Wednesday, June 29 at Drumlins Private East Course.
This event includes lunch and dinner; 18-holes of golf and cart on a beautiful private course; beer and soda; contests; prizes; gifts; and cash winnings. Full event details are below.
Don't miss out on one of our most popular annual events.
Interested in hosting a team or our event sponsorship opportunities?
Sponsor a Team/Sponsor the 2022 Event
Pre-Purchase Your Golden Ticket, Golf Skins & Extra Dinner Tickets
---
Event Includes
– Lunch –
– Green Fees/Cart for 18 Holes –
–  Five (5) Hole-in-One Contests –
– Golf Gift & Prizes –
– Snacks, Beer & Soda –
– Buffet Dinner & Cash Bar-
Event Details
Wednesday, June 29
11:30 am Registration
11:30-12:30 pm Lunch
12:15 pm Pro Mini Class
12:30 pm Shotgun Start
Dinner and Prizes to follow
Golden Ticket
The golden ticket offers our golfers a chance to enter to win and compete for a number of prizes we have to offer at a discounted value.
– 10 tickets for the Cash Raffle ($500 payout)
– 10 tickets for the Club Raffle (valued at $150+)
– 1 round at the Putting Contest ($300 payout or split)
– 10 tickets for the Large Gift Raffle
A $70 value for $50
Pre-purchase your Golden Ticket by clicking here.
Event Location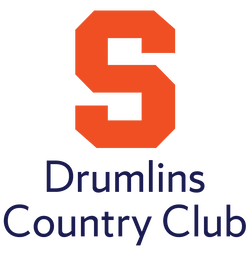 800 Nottingham Road, ​Syracuse, NY 13224
---
Thank you for your support!
Proceeds from this event will benefit the Oneida Health Foundation S.T.E.P. Fund, which provides scholarships, technology, education, and programs towards the improved delivery of healthcare in our communities!
For more information please contact our Foundation at 315-361-2196 or foundation@oneidahealth.org